Mike Klingler's Marketing Funnel Mastery Course, the Missing Link in Your Online Marketing
July 4, 2010 by faithbarnard
closeAuthor: faithbarnard Name: Faith Barnard
Email: faithbarnard@gmail.com
Site: http://www.thenewfutureofnetworkmarketing.com
About: Former TV producer to 25 year successful veteran of network marketing mentors professionals who want to transition from the corporate model to network marketing success. Faith shows you how to keep your cash flow strong while making your transition to owning your life.See Authors Posts (82)
Filed under All Posts, Internet Marketing
My husband Larry and I just returned from Mike Klingler's Marketing Funnel Mastery course in Portland Oregon. Wow! What a paradigm shift in my online marketing. I had a vague idea of what a marketing funnel was prior to this course however now I have a crystal clear picture. What Mike is teaching is the missing link for the majority of online marketers.
In fact there is excellent training from optimizing your social media marketing, blogging, PPC Marketing, the missing link has been how to create your marketing funnel. What is a funnel? Your marketing funnel is the structure, flow chart if you well of all your online marketing. Mike made a statement from the stage, 'If you are not creating your own marketing funnel, you are guaranteed falling into someone's else's marketing funnel.'
I love Mike's honesty and his sincere desire to serve entrepreneurs. His passion is to see all of us realizing our full potential online. Your marketing funnel is the structure of your business and it brings tremendous clarity to your marketing. You have heard this before, most people don't plan to fail they simply fail to plan.
You can be learning and applying all your new skills sets, from shooting video, creating your blog, posting, networking on social media but where are you headed with all this marketing activity? What is your direction?
Unfortunately many are wasting precious time not having a clear direction and desired outcome in their online marketing. Creating your funnel, flow chart, plan whatever you want to call it, forces you to get clear on your niche. Who you are marketing to and what are going to be your relevant offerings to your target audience?
Mapping out your marketing funnel, allows you to fully explore your strengths, what are your ultimate goals in your marketing and what do you want to offer your target audience? Your marketing funnel starts with your generating traffic, offering a free offer that is so appealing that when people visit your blog or landing page they want to subscribe. It allows you to create a relationship with your list and to start monetizing your online marketing from the very start.
Establishing your marketing funnel also builds your authority as a thought leader and trusted advisor in your area of expertise with your audience. Something I had not fully embraced was the power of offering relevant paid content right after a person enrolls on my mailing list and giving my readers an opportunity of even an up sell to a more comprehensive package.
If you are in a network marketing opportunity Mike also outlines the most optimal time to introduce your network marketing opportunity within your marketing funnel.
Mike, is adamant as am I that you personally brand yourself in your online marketing. This means you should always be building your own personal authority in creating your own products, whether they be e-books, a series of videos on a relevant topics in your area of passion and expertise.
Mike is offering a 12 week online course on Marketing Funnel Mastery that I highly encourage you to check out for yourself. He will also be holding future in person courses on the same subject. I recommend becoming a member of Renegade Professional which has video tutorials on all aspects of online marketing and you'll have access to enroll in Marketing Funnel Mastery.
By the way the networking was superb and Mike hosted a great party at their penthouse for Marketing Merge on the water front in downtown Portland. My husband Larry and I had lunch with Jackie Ulmer a pioneer and icon in online marketing and direct sales and Kathy Bibby a fabulous healer and online marketer.
Marketing Funnel Mastery is the missing link to fully optimizing your online marketing. Watch the video below to hear my impressions of the weekend.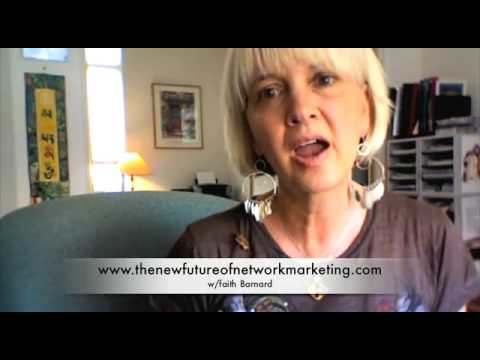 I appreciate you Re-Tweeting this post and posting to Facebook. This information is invaluable to your online success. Also, check out Renegade Professional for ongoing support.  Also, subscribe to my blog and I'll keep your updated on future in person workshops for Marketing Funnel Mastery. Comments are always welcome and I'd love to know your thoughts as well.
Join My Mailing List and keep up on what's new and find out about exciting offers.